I'm currently in Urbana, IL, visiting my parents because my Dad is in the hospital (late stage cancer). I expected to be back in New York last week, but extended my stay here because it was so very exciting. My comics, and my means to draw them, are on my home computer, which means I have no new comics to post this week. That means RERUNS! In keeping with the Dad-dying-of-cancer theme, today's rerun is about death:


And in the super-meta-classic re-run department, here's an ancient "Nina's Adventures" comic about Urbana IL vs. Santa Cruz CA, where I moved in 1988. Look at that date!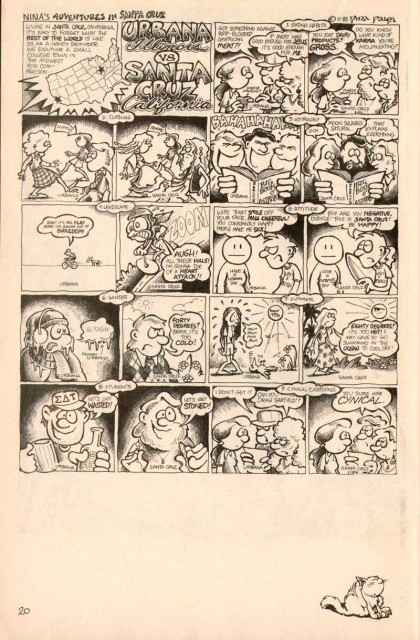 Thanks Internet, for having a scan of this online when I didn't have it on my hard drive.